Reclaiming my time
On setting boundaries as a freelance reporter
Welcome to As Told To. I'm Jewel Wicker, a freelance entertainment and culture reporter whose work has appeared in Billboard, Atlanta Magazine, Pitchfork, The Hollywood Reporter, Teen Vogue, etc. Every other Wednesday, I publish this newsletter, featuring my most recent work (as well as a behind-the-scenes look at my reporting process), and timely commentary on what's going on in entertainment and media.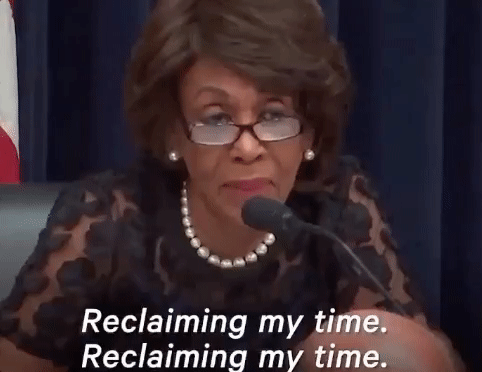 Note: This post was inspired by a recent thread I published on Twitter in response to this tweet from Nneka Okona:
Last July I went on a two-day trip to Savannah with my mom and committed to unplugging from work. I put my OOO on the night before leaving and removed email notifications from my phone. It was my intention to turn the notifications back on when I returned home, but I never did. It's still one of the best decisions I've accidentally made.
One of the many things that led to burnout in my first years in the industry was the expectation that I should always be plugged into email, Slack and social media. I was never able to turn work off in my mind. I went to sleep thinking about story outlines and my to-do list for the next day, and woke up checking Slack to make sure I didn't miss anything from editors overnight.
The one thing I've learned in the past year, though, is that just because the news never takes a day off doesn't mean I have to do the same. When I tweeted about taking email notifications off my phone last year, I was met with a lot of anxious replies. Obviously, I have been afforded the privilege to unplug more easily than others because I am self-employed. And, obviously, this should not be. We have to find a way for reporters in staff positions to be able to recharge, too.
One of the things my mentor stressed to me during my time in newsrooms was the importance of taking my PTO and focusing on my personal life. We'd go to lunch and I'd expect her to grill me on what I was working on and my longterm goals, but she consistently started every conversation asking whether or not I had taken any time off, hung out with friends or gone on a date recently. She reminded me that I worked for a billion dollar company and I shouldn't feel guilty for taking the PTO I earned. She reiterated time and time again that investing in myself, not just my career, was a habit I needed to form sooner than later. Of course, this means publications have to actually create an environment where young reporters feel comfortable doing this, but her words have always stuck with me.
In the past year since I've made this change, I haven't missed a single assignment. I haven't forfeited any opportunities by doing this. I haven't lost any clients. I've just set boundaries that have allowed me to take care of myself. We truly love to see it.
Here are a few ways I've set boundaries that have been effective for me:
I set office hours. I try to log into work at 8 a.m. and log out by 6 p.m. This gives me about two hours each day to have a lunch break, run errands, take a nap or do whatever else I need to do for myself and still have a traditional eight hour work day. Or, if I have an extremely busy day, it allows me to work longer while still logging off at a reasonable time. I don't always achieve this. Sometimes I have to go to an event in the evening. Sometimes the words don't come until 10 p.m. Or, sometimes Tracee Ellis Ross or Lil Jon ask if we can schedule an interview at 10:30 p.m. ET because they're on the West Coast. I'm not about to tell either of them that I log out at 6 p.m., let's be real. The goal is to have set office hours *most* days. It's not to stress myself out over being perfect about keeping to this schedule.

With that being said, if it's not a timely story or an interview with a source, I really do try to log out at 6 p.m. An editor taking days/weeks to edit a story (that isn't timely) and then emailing me out of the blue at 7:30 p.m. to ask if I can work on the edits would have to provide a pretty compelling reason (or extra compensation) for me to work through the night. In these instances, I push myself to tell them I can answer the edits first thing in the morning. That's my boundary. (I also apply this to working on the weekends. If I have to, I do it. If I don't *have* to, I'm going to take those two days off and recharge so that I can be more productive throughout the week.)

I end the work day with a trip outside. I think it was my friend Muriel Vega who suggested I leave the house each day when I'm done working to distinguish my professional time from my personal time. Now, I try to go for a walk with my dog, Eleanor, at the end of each work day. When we come back inside, the rest of the evening is for me.

I don't have email notifications on my phone. I said what I said. I feel peace and I'm not putting them back. During the work day, I always have an email tab open and I get a ping on my computer when I receive a new email. In the evenings, I check my email manually a few times to make sure nothing is on fire. For me, this is better than being inundated constantly throughout the day and during my time off.

I try to work in my office. When I first went freelance I felt like my days just blended together. I woke up and grabbed my laptop and hours later I hadn't left my bed. I didn't eat enough. I didn't take breaks. It felt like I worked all day, and then at the end of the day I sat my laptop on my nightstand and went back to sleep. To avoid this and unnecessary napping (note: some naps are necessary, this isn't up for debate), I try not to work in bed or on my couch.

Some days/weeks, though, I just can't get out of bed for whatever reason. Maybe I have a migraine or I'm depressed. I've learned that having grace on these days is just as important as setting these parameters in the first place.

I *should* use my Google Voice number. I get a lot of texts about work that could've truly been an email and sometimes it's overwhelming. (I tweeted about text anxiety recently.) The thing is, I know what I could do about this, I just haven't committed to it yet. I could use my Google Voice number instead of giving out my real number, but that would require me actually memorizing a new phone number instead of rattling off the number I've had since the sixth grade…I'm a work-in-progress.
WHAT I'M LISTENING TO:
Tour guide Victoria Lemos hosts this podcast that delves into fascinating aspects of Atlanta history. Whether you're looking for quick episodes about local Black publications or an understanding of the history of local neighborhoods, I highly recommend giving this series a listen.
Into America: Into Reparations with Nikole Hannah-Jones
Nikole Hannah-Jones talks with Trymaine Lee about the ways in which systematic racism has "prevented Black Americans from building wealth." I also recommend listening to recent episodes on the Black trans liberation and the absolutely stunning New York Times essay "My Body is a Confederate Monument." (Read the article here.)
Reveal: Home School
This podcast episode actually came out in May but as we look towards the fall semester, I think it's still relevant. It looks at students without adequate internet access who are struggling to home school during the pandemic. The most poignant and absolutely heartbreaking segment is when a high school student talks about struggling to complete her own school work while helping to care for her younger twin brothers, one of whom has autism.
Pop Smoke's Shoot for the Stars Aim for the Moon
After you listen to this album, you should read NPR's review from Briana Younger titled "Pop Smoke's First And Final Album Falls Between Two Worlds."
In his absence, we're left only with snapshots of his potential, possibilities refracted through other people's imaginations and suspended now within the span of the album. It could never be enough, but it'll have to do.
BYLINE ENVY:
How Chloe x Halle Turned Their Tennis Court Into An Award Show Arena by Gerrick Kennedy for Wall Street Journal Magazine
Obviously, we stan Chloe x Halle around these parts so I'm kicking myself for not pitching this ode to the sisters' tennis court, which they've returned to time and time again during the pandemic to have photoshoots, and film performances for the Today Show and BET Awards.
RECENT READS:
The Spirit of Rebellion Grows During America's Summer of Protest by Tyler Tynes for The Ringer
Even as The Ringer continues to grapple with the systematic racism that impacts its organization, Tyler Tynes remains a consistently poignant voice.
I'm a Black Scholar Who Studies Race. Here's Why I Capitalize 'White.' By Eve L. Ewing for Zora
As many publications move to capitalize the "B" in Black, Eve Ewing elaborates on her Twitter threads on why she believes we should consider capitalizing the "W" in white, too. (I haven't decided where I fall on this but she made some very valid points.)
Language and racial categories have some important things in common: They are fluid, they are inherently political, and they are a socially constructed set of shared norms that are constantly in flux as our beliefs and circumstances change.
What Went Wrong at the Los Angeles Times by Laura Wagner and Maxwell Strachan for Vice
This article looks at the Los Angeles Times, but many of the stories throughout the piece will likely be familiar to minority reporters at other publications, too.
Michaela the Destroyer by E. Alex Jung for Vulture
There's a section in here where Michaela talks about fighting for ownership of her work. She recounts being on the phone with Netflix negotiating for to retain something. Anything. Even 0.5 percent. A friend of mine text me and told me it made her think of a recent opportunity I walked away from because I couldn't retain my copyright. Michaela's experience in Hollywood is maddening.
Coel recalls one clarifying moment when she spoke with a senior-level development executive at Netflix and asked if she could retain at least 5 percent of her rights. "There was just silence on the phone," she says. "And she said, 'It's not how we do things here. Nobody does that, it's not a big deal.' I said, 'If it's not a big deal, then I'd really like to have 5 percent of my rights.' " Silence. She bargained down to 2 percent, one percent, and finally 0.5 percent. The woman said she'd have to run it up the chain. Then she paused and said, "Michaela? I just want you to know I'm really proud of you. You're doing the right thing." And she hung up.

"I remember thinking, I've been going down rabbit holes in my head, like people thinking I'm paranoid, I'm acting sketchy, I'm killing off all my agents," Coel says. "And then she said those words to me, and I finally realized — I'm not crazy. This is crazy."
Ahmaud Arbery will not be erased by David Dennis Jr. for Atlanta Magazine
Whenever David Dennis Jr. writes, I read. This is a stunning look at the current times we're in, told by a child of the Civil Rights movement, with a specific look at Georgia's history of racial violence.
That's another way Black bodies get erased; they disappear under a pile of corpses that grow by the day until they're not people anymore. They're political abstractions. They're simply less than.
I cannot wait to purchase this cover (created by Dr. Fahamu Pecou) and have it on my coffee table.